Social Media is Changing – Facebook`s Update and Its Impact on Brands, Businesses and Media
February 12 2018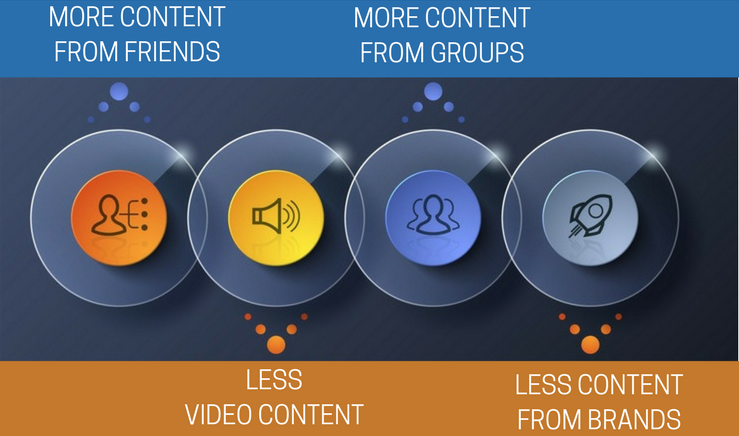 In the last few years, Facebook became the main social media platform in the world and we became completely dependent on it. From information that affects our buying habits, through links to news and events in the country and beyond, to debates about political and social issues – everything can be found in one place and people became digitally lazy.
Mark Zuckerberg – Facebook`s CEO announced major changes to the Facebook`s News Feed a month ago. He said that its 2 billion users will see less public content from brands, businesses and media. The goal is to bring people together through meaningful posts from friends and family. This is a second major update that Facebook is making since last year when they have been working on reducing the fake news and clickbait.
Continuing our focus for 2018 to make sure the time we all spend on Facebook is time well spent… Last week I…

Posted by Mark Zuckerberg on Friday, 19 January 2018
In 2018, Facebook will prioritize three features:
News that community rates as trustworthy
News that people find informative
Local news that are relevant to where people live.
However, what does this mean for brand and businesses and what are the impacts?
With these updates, brand and businesses will notice that the reach, video watch time and referral traffic on their pages will decrease. The impact will vary from page to page, depending on the type of content they produce and how people will interact with it. Pages with the biggest decrease will be those who publish posts on which people don`t react to or comment on.
Businesses are no longer considering the "organic reach" because fewer people are seeing their content. They have already sponsored their posts for bigger visibility and reach. The advertising will become more expensive despite the fact that an ad algorithm will remain the same. You will have to focus more on quality vs quantity of the posts, on campaigns instead of daily communication and on paid rather than organic reach. Now is the time to focus on Google and your website, as well to activate other channels of communication. We especially emphasize Instagram as social media platform that is constantly growing and behaving as Facebook behaved in the golden age. Let`s not forget that Instagram is owned by Facebook and it`s not known how it will take place in the future.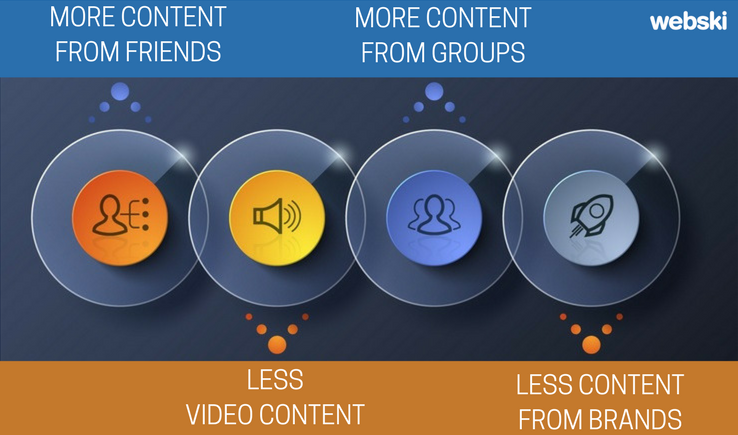 According to Facebook, the groups will have bigger role due to the possibility of encouraging debates and discussions. But through groups you will not be able to generate visits to your website. It still needs to be seen how things will take place in these regards.
Our opinion is that brands and businesses will adapt this update very quickly, while the media will go through a process of turbulence because they are much more dependent on Facebook. It is easier for brands because they can develop a strategy that will include other channels of communication, despite Facebook. The situation is different with media. Facebook published new filtering systems where users will determine which media is relevant.
https://www.facebook.com/facebook/videos/10156988765141729/
Conclusion is that Facebook, as a social media platform will require quality content rather that inflated designs aimed to generate sales. Even we, as an individual users need to get a better Facebook in terms to spend more quality time there.