Advertise your business with AdWords
March 15 2013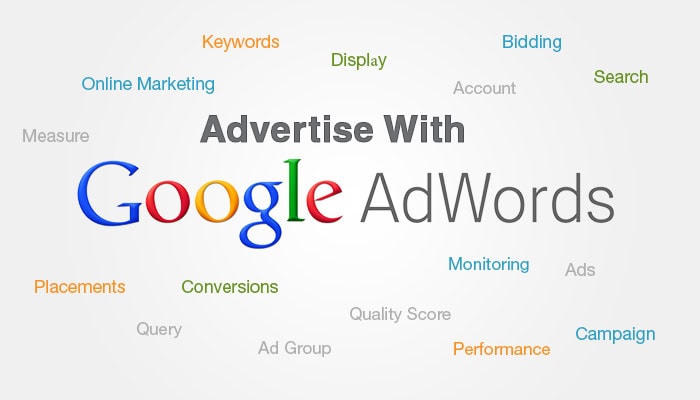 The widespread use of the Internet has revolutionised the way marketing is conducted. As a result, marketing a product or a service is increasingly done online. Online marketing encompasses marketing on desktop and laptop computers as well as mobile devices such as mobile phones, tablets etc. I am not saying that the traditional ways of advertising such as TV or radio are totally abandoned or replaced by online marketing, but that online marketing is indispensable if you want your business to succeed. Not being present online can seriously undermine your business efforts.In this regard, nowadays it is unimaginable for a business not to have its own website. This is the first step in becoming visible in the online world. After you have created your own website which will present your products or services to the world, you can go one step further by marketing these products and services to your customers.
Since Google accounts for around 80 percent of the worldwide searches online it can be concluded that Google has an enormous reach. I am not saying that Google is the only way you can advertise online. You can also advertise by using other search engines such as Bing or Yahoo, or advertise through third party sites on the display network such as Facebook. If you decide to advertise your business through Google you can achieve this by Google's advertising product- AdWords.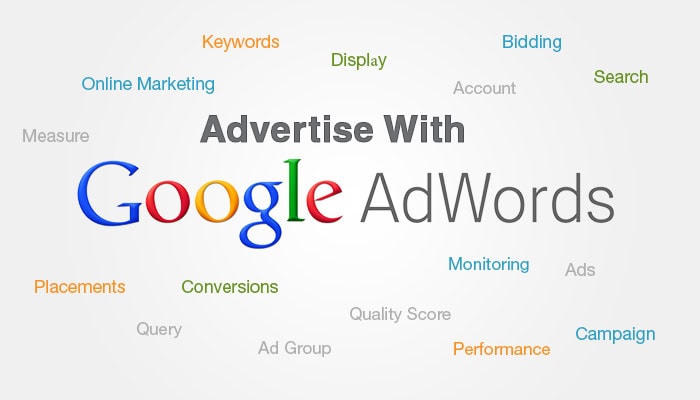 What is AdWords?
Adwords is Google's advertising platform. By using AdWords you can advertise on the Google search network and the Google display network. Before going any further, let me explain the difference between the two. The Google search network consists of the google.com and other Google search partners. The Google display network consists of other sites that have partnered with Google such as YouTube, Gmail, blogger etc. The Google search network works by keywords and allows only text ads, while the display network works by both keywords and placements and in addition to text ads also allows image ads, videos and rich media ads. In the Google search network, the ads appear when a user conducts a search by typing a product or service he/she is interested in. This is called a search query or a search term which triggers the ads that are most relevant to the user's search. The ads appear alongside, above and below the organic search results. On the Display network, users don't directly search for a product or a service, but they browse the net. As they read or browse through certain sites, they see ads related to their interests.
Create an account and start using AdWords
In order to create an AdWords account you need to have a Gmail account. AdWords is a complex program with many features and tools and if you feel that it takes a long time to train someone to use it in-house, you can always hire a professional to manage your AdWords account.
After you created the account, follow these steps in order to create your first campaign:
Define your advertising goals – What do you want to achieve with your campaign? More sales, leads, sign-ups, or increase people's awareness of your product (branding)?
Create a campaign by choosing your network (Search, Display or both), devices on which you want your ads to appear and daily budget.
Create separate ad groups within the campaign- Ad groups are tightly themed groups usually around your products or services you offer.
Writing your ads- Ads should follow certain guidelines which concern the allowed number of characters, punctuation, content and links. Write more than one ad per ad group allowing several variations of an ad to compete against each other and see which one is more successful.
Monitor your performance-An important feature of AdWords is its measurability. You can track the success of your individual keywords, placements, ads and campaign by closely following the data that AdWords gathers and calculates for you.
Make adjustments and decisions based on the gathered data.
Payment options:
First you decide on a daily budget which is calculated by dividing your monthly advertising budget by 30.4 days a month. In this regard, it is important to note that there is no minimum spend. When using AdWords, you are charged by using the following payment options (also called bidding options).
CPC (cost-per-click) – By using the CPC option you are charged only when someone clicks your ad. The amount charged for a click can be either automatically set by AdWords or you can manually add the maximum CPC you are willing to pay. CPC can be set at the campaign, ad group or keyword level. Use this option if your business is concerned with getting traffic to your page and you want to send your potential customers to a particular page of your website.
CPM (cost-per-mille or cost per thousand impressions) – By using this model, you are charged for 1000 impressions of your ad. It is an option available only for the display network. With this bidding model you are more concerned with making your business visible and increase people's awareness of your brand.
CPA (cost per conversion) – With CPA bidding, you are charged for each conversion you make. This selection is available only if you have enabled conversion tracking. CPA is a good option if your goal is to have conversions rather than clicks or impressions.
Advantages of AdWords
AdWords as one form of online marketing is faster and cheaper to produce compared to TV or radio commercials. If you have experience in using TV or radio commercials you will know that their production requires a lot of time, money and human resources. For instance, shooting a TV commercial involves writing a script, having an audition for actors, finding make-up artists and director, shooting the commercial and finally editing it. After that, you need to buy and wait for an available advertising space on your chosen TV or radio station.
With AdWords, advertising is fairly simple as you can produce and have the ad ready to show in several hours. Another advantage of AdWords is that it has a wider reach and can be shown worldwide in a couple of minutes. This is very important if your business is international in nature. Also, traditional forms of advertisings are shown to the general public, while AdWords is targeted as it shows the ads only to those who are actively searching for certain products or services.
Moreover, with AdWords you are in total control of how much you spend since you can measure the effects of your advertising. Through the use of tools such as conversion tracking or Google analytics you can calculate the ratio of your costs and profits and thus your ROI (return on investment). This can help you make informed decisions about what works and what doesn't work for you.