Grab the Opportunity to Ask Matt Cutts A Question
January 17 2013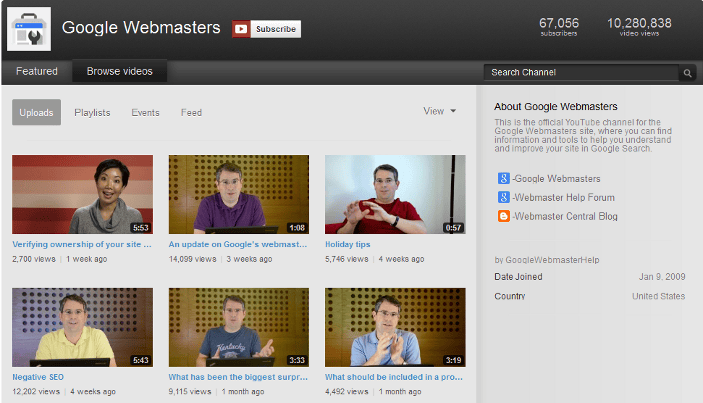 If you are a webmaster you definitely know about WebmasterToolsHelp YouTube Channel.
In order to have continuous communication with webmasters and to reach more people, in 2009 Google introduced the Webmaster Central YouTube Channel. The videos posted on this channel show step-by-step instructions on how to use Webmaster Tools features, the latest updates from Google, answered questions by Matt Cuts and other useful information and tools to help you better understand and improve your site in Google Search.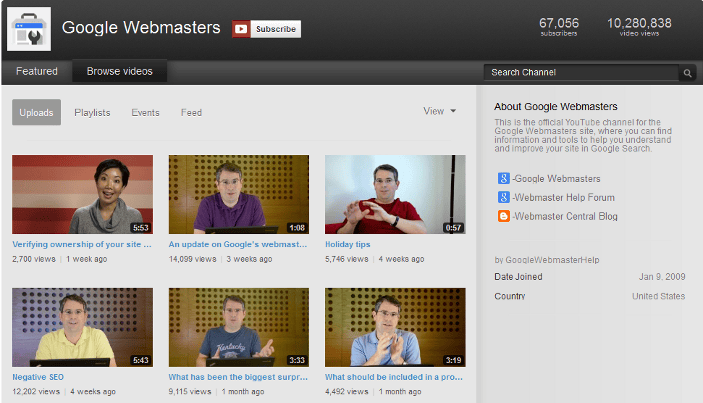 Post Your Question and Get Answers Directly From Matt Cuts
My favorite videos from this channel are those from Matt Cutts where he answers questions posted by webmasters and other people who want to create great sites and want to perform well in Google Search Results. From these videos you may hear very useful information and they will help you learn and understand the right way to improve the visibility of your site on Google Search Results, to follow and understand different metrics and to make the right strategy which will bring you more customers, leads and traffic.
In order to get answers directly from Google's Distinguished Engineer and head of web spam – Matt Cutts, visit Google Moderator Page and submit your question. Matt, takes questions from webmasters about various Google behaviors and uploads responses to WebmasterToolHelp YouTube Channel. Sometime his answers are longer and in depth, and sometimes they are quick and to the point. If your question is not answered don't be disappointed because there are so many people and so many questions posted on Google Moderator Page and if you walk through the videos maybe you will find your answer, or maybe Matt will answer you in context on another question. Also you can read some of the questions that are already posted, check out the Moderator page and upvote the questions you think are the best.
To be in touch with the latest Webmaster Tools videos subscribe on Google Webmaster Tools YouTube Channel and enjoy in learning from the best.