How does a good Call to Action button look like?
April 3 2018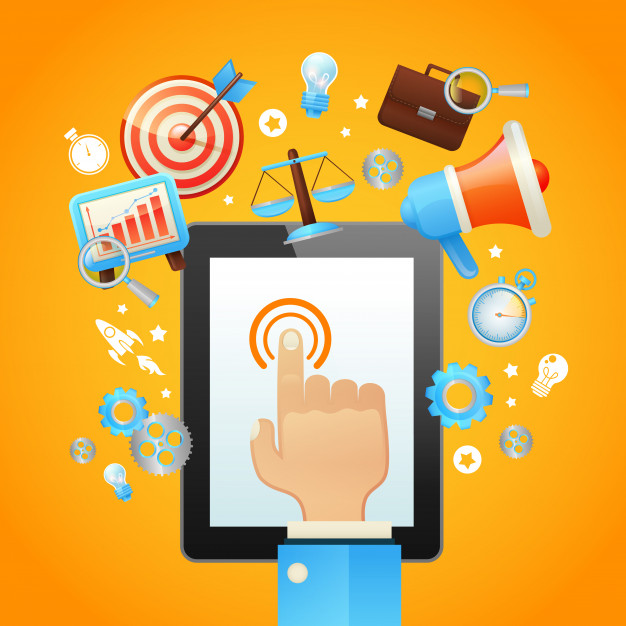 Who would say that such a big decision should be brought about one … button! You really need to think about how best to present it to your users, although it's something that takes up a small part of your screen. If you want users to click on the final goal without hesitation, you have to own a perfect call to action (CTA) button.
When creating your call-to-action button, take in mind the following 5 examples which can serve you as an inspiration. They are a true illustration of what is considered a success.
NETFLIX
The text is with a specific offer – you know what follows. The only colour that strikes in the eyes is the red. Notice the red colour of the primary and secondary CTAs are matching the Netflix's logo colour. "Watch anywhere. Cancel anytime ", makes it clear that it's okay if you leave their service, unlike the average similar pages that flood you with being the best. At the same time, it explains the biggest advantage "Watch anywhere" and relieves the biggest obstacle "Cancel anytime". Straight to the point.
THESKIMM
They immediately say what they are doing, and what you will get. They also have great social proof; they encourage you to join by giving information of how many people are already involved, creating a sense of belonging. Social proof changes the whole game.
HOTJAR
Word "FREE" is the best magnet to attract audiences. People love free stuff. The text immediately tells the whole point, without too much to think about what this page is offering. Also, when something is free, we encounter many obstacles to make it really free (credit cards, contracts, info …). "No credit card required – Get started in seconds" – the right way to build trust with the user.
TRELLO
Trello makes the text and the button itself to stand out against the blue background through strong contrasting colours. The whole web page looks simple. There is nothing that takes your attention away from your next step – "Sign Up – It`s Free". This CTA button definitely simplifies the whole process. It does not need credit cards or any data for an ordinary registration.
SNAP
"Join as a talent" instantly describes who the button is designed for. All communication is explained, in almost two sentences – the whole process of recruiting and selecting talent. In case you offer a job, under the button, there is an option for employers. Perfect.
What is the magic behind that one crucial click?
Focus on one goal – Have a specific offer, such as "Join free for a month", "Join as a talent", " Sign up for free". Do not use many general terms like "Get Started", because the user can get little confused.
I want to …  – join as a talent, to try one month for free … The user wants to communicate to him specifically. Always align the button`s text with the user's requirements. This approach makes the user to be involved in the whole interaction.
Reduce the risk – No hidden costs or demands. Yes, it's free to use the service for the first month, but do not set too many requests.
Explain the main benefit that the user receives – Having too much, or too little information will not create a connection with the user. One sentence is sufficient for the next step.
If you are confused about what call-to-action button you need, contact us and we are here just for you!